Webinar: Why a Focus on Brand is Dialpad's Secret to Increased CSAT
Submit for on-demand access to the recording!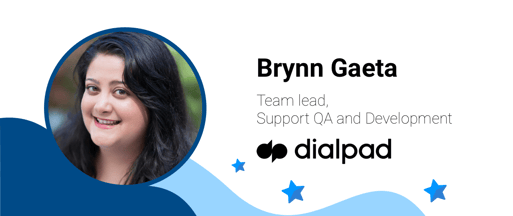 CX teams are a crucial part of your brand's reputation, but in reality, they've long been overlooked.
This month, we speak to Brynn Gaeta, Support QA Lead at Dialpad, who spearheaded their transformation from a response time-focused support team to a customer-first support team.
Within months, Dialpad saw positive impacts across a wide range of metrics (including CSAT, FCR, and QA), all while doubling down on their company's "Do the Right Thing" brand values in every customer interaction.